The Boston Comics Roundtable is very excited to be an exhibitor at Boston Comic Con 2015. We will be launching our latest anthology Spellbound, which will be available for purchase for only $8! Our past anthologies will also be available along with an assortment of work from our members.
We will also be hosting a number of featured artists, including:
Eric Boeker
(Fri. July 31, 12−1 pm)
Ever since he can remember, Eric Boeker has wanted to grow up to be a cartoonist, which is why he (like all other aspiring cartoonists) studied German Literature and grew up to be an engineer.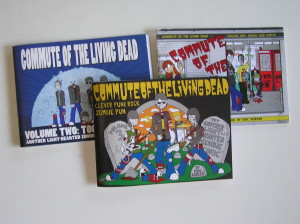 Thankfully, his cartoonist tendencies could not be repressed, and in 2005 he began to actively work on various independent cartoon projects, including creating the weekly, Gen-X, zombie sitcom comic "Commute of the Living Dead," which can be seen on-line as part of Dig Boston's Sunday Comics Project and at www.commuteofthelivingdead.com.  He is also known to draw giant monsters and cute animals wearing dashing hats, when under extreme duress.  Eric is a proud member of the Boston Comics Roundtable, a Boston-based collective of comic book artists and writers.
---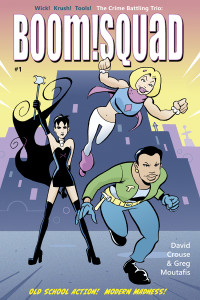 (Fri. July 31, 2−3 pm)
Greg Moutafis has illustrated an eclectic mix of projects for Cengage, Caliber Comics, Children's Hospital Boston, Jetpack Press, and Lollipop music magazine. His current release is the full color miniseries Boom!Squad with writer David Crouse.
---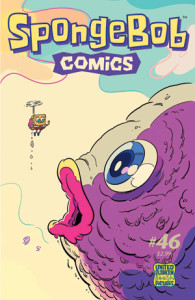 (Fri. July 31, 4−5 pm)
Bob Flynn is a cartoonist and character designer known for his work in SpongeBob Comics, Nickelodeon Magazine, and Heeby Jeeby Comix. He heads up the art team as Director of Art & Animation at Boston-based FableVision Studios. Bob has also served as lead character designer on the animated series, Bravest Warriors, having designed fan-favorite characters including Catbug, Impossibear, Jelly Kid, and Plum…as well as shaping the look of all sorts of cute little creatures and weird monsters.

---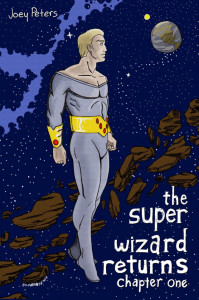 (Sat. August 1, 11 am−12 pm)Joey Peters is a writer, cartoonist and beauty contest champion. His work has appeared in In a Single Bound, Leftovers of the Living Dead, a few alt-weeklies, and all across the internet. His latest work is The Super Wizard Returns, a reinterpretation of Fletcher Hanks' mad genius.
---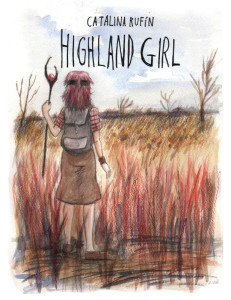 Catalina Rufin
(Sat. August 1, 12−1 pm)
Catalina Rufin is an illustrator, cartoonist, and zine-maker from Boston. Her work is inspired by Celtic culture and mythology, Studio Ghibli films, and 1970s rock. She tells stories about hope, and healing. She draws LOTS of fairies.
---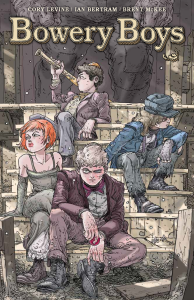 Cory Levine
(Sat. August 1, 1−2 pm)
Writer, editor and graphic designer Cory Levine is a former editorial staffer for Marvel Comics where he edited hundreds of collected editions of comic books, encyclopedic handbooks, special edition magazines, and foreign-licensed comics including the company's well-received line of Soleil graphic album adaptations. In 2010 he founded First Edition Publishing, Inc. — a publishing solutions firm offering editorial packaging, graphic design and pre-press production services. His writing is featured in the VIZ Media graphic novels Monsuno Combat Chaos Vol. 2: Revenge/Sacrifice and Ben10 Omniverse Vol. 1: Ghost Ship. He lives and works in New Hampshire.

---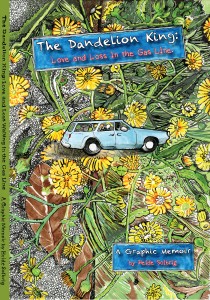 Heide Solbrig
(Sat. August 1, 2−3 pm)
Heide Solbrig, the mind behind WhateverFloatsYourBoat Productions, is a writer, filmmaker, and media artist. Solbrig's scholarly and media work examines the history of capitalism and concentrates on what some have described as 'economic storytelling,' i.e., stories about how economics, history, and politics impact us in deeply personal ways. While Solbrig's work engages with politics, personal narrative, and experimental media forms—she will admit to liking accessible serial narrative quite a bit as well—she is a fan of Joss Whedon as well as other independent fantasy, science fiction, and comic book forms. Her graphic novel The Dandelion King is available for purchase.

---
(Sat. August 1, 4−6 pm)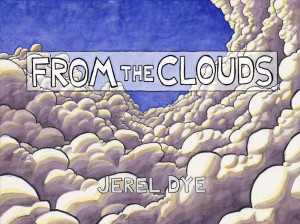 Jerel Dye is a cartoonist, illustrator, and artist living and working in the Boston area. He has several self published mini comics and has stories in anthologies like Inbound, Minimum Paige, Hellbound, and the Little Nemo tribute Dream Another Dream. His first graphic novel Pigs Might Fly is due to be released in 2016. Jerel also teaches courses in drawing, cartooning and comics, at the Eliot School in Jamaica Plain, and does graphic design and media work for local non-profit organizations.
---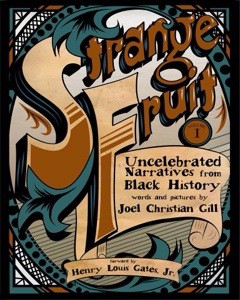 Joel Christian Gill
(Sun. August 2, 3−5 pm)
Joel Christian Gill is the chairman, CEO, president, director of development, majority and minority stock holder,  manager, co-manager, regional manager, assistant to the regional manager,  receptionist, senior black correspondent and janitor of Strange Fruit Comics. He is the author/illustrator of 2 forth coming books from Fulcrum Publishing Strange Fruit vol I Uncelebrated Narratives from Black History May 2014 and Tales of the Talented Tenth Fall 2014. In his spare time he is the Associate Dean of Student Affairs at the New Hampshire Institute of Art and  member of The Boston Comics Roundtable. He received his MFA from Boston University and a BA from Roanoke College. His secret lair is behind a secret panel in the kitchen of his house (sold separately) in New Boston,  New Hampshire where he lives with his wife, four children a 2 talking dog and 2 psychic cats.
---
Please see the complete schedule of featured artists below:
Friday July 31
12:00 PM: Eric Boeker
2:00 PM: Greg Moutafis
4:00 PM: Bob Flynn
Saturday August 1
11:00 AM: Joey Peters
12:00 PM: Catalina Rufin
1:00 PM: Cory Levine
2:00 PM: Heide Solbrig
4:00 PM: Jerel Dye
Sunday August 2
We'll be at table numbers 812 and 813. Do come by and say hello!