Cambridge Community Comic Arts Fair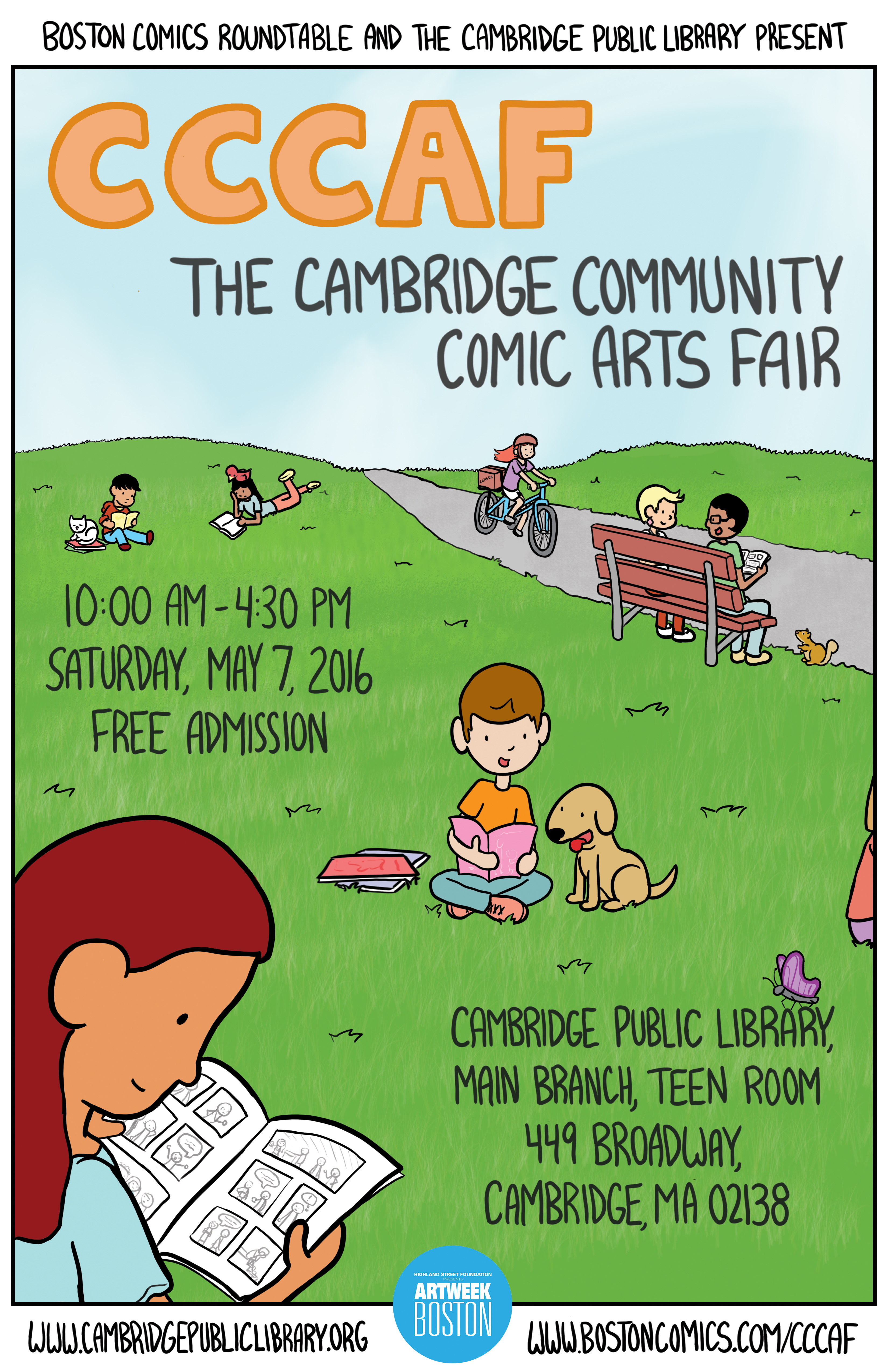 Boston Comics Roundtable and the Cambridge Public Library present THE CAMBRIDGE COMMUNITY COMIC ARTS FAIR (CCCAF)!
When: Saturday, May 7, 10 AM-4:30 PM
Where: Cambridge Public Library, Main Branch, Teen Room 449 Broadway, Cambridge, MA
Admission: FREE
Come learn about the wide range of independent comics being produced in Cambridge and the Boston area. From action, adventure, and humor, to graphic novels dealing with personal and political themes, comics today are going places they've never gone before. Since 2006, the Boston Comics Roundtable has been at the center of the local comics scene, providing a venue for creators to meet, collaborate, publish, and grow as artists. At CCCAF, members of the BCR will exhibit and sell their books and offer demonstrations and hands-on workshops for aspiring cartoonists of all ages and skill levels. High school art students from the area will also be on hand to share their comics creations with the public. Come join us!
Questions?  Contact us at CCCAF2016@gmail.com.
For a complete list of exhibitors and a description of the day's workshops, please see here.