Boston Creators Recognized by Harveys and Eisners
It's awards season for mainstream American comics, and several of our local friends are getting attention from both Harvey and Eisner Award jurors.
At the San Diego Comic Con, the gorgeous, gigantic anthology Little Nemo: Dream Another Dream (Locust Moon), won the Eisner for Best Anthology and Best Design; among the star-studded list of contributors to the book is long-time Roundtabler Jerel Dye, whose stories have appeared in BCR anthologies Inbound 5 and Gulp!; Jerel also co-edited BCR and River Bird Comics' Hellbound III:Darkness. Also in the Little Nemo anthology is Raul Gonzalez, whose stories appeared in the BCR's Inbound 4, Inbound 5, and In a Single Bound #1, as well as Boston-area cartoonists Maris Wicks, Joe Quiñones, and Andrew MacLean. The Harvey awards have recognized Little Nemo: Dream Another Dream in their nominations as well, with a chance at both Best Anthology and the Special Award for Excellence in Presentation.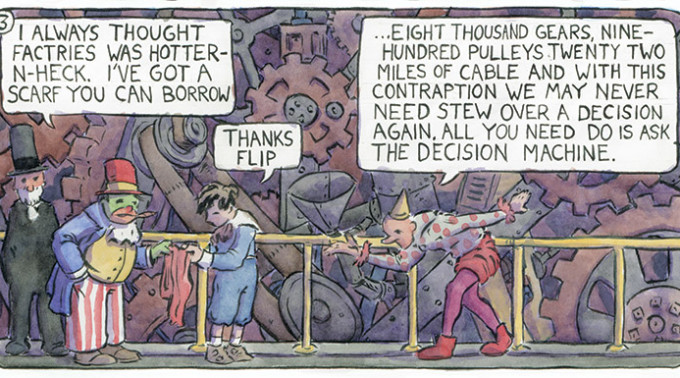 Another friend of BCR received an Eisner nomination this year: comics writer and scholar A. David Lewis (who co-edited the Colonial Comics anthology in which several BCR members were represented) got the nod for his tome American Comics, Literary Theory, and Religion: The Superhero Afterlife (Palgrave Macmillan).
Bob Flynn has contributed stories to Inbound 4, Inbound 5, and Gulp! a monster comics anthology for KIDS! (which he co-edited); he's also a frequent contributor to Spongebob Comics, which was nominated for a Harvey Award in the Best Original Graphic Publication for Younger Readers category — we wish the best of luck to the two Bobs!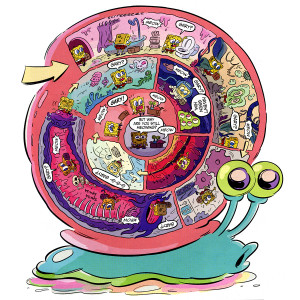 Congratulate Bob and Jerel in person — buy their comics and even get a sketch! — when each appears as Featured Artist at the BCR Table at the Boston Comic Con (Bob Flynn from 4:00-5:00 on Friday, July 31st; Jerel Dye from 4:00-6:00 on Saturday, August 1st).