Roundup: Creator Talk with Dan Mazur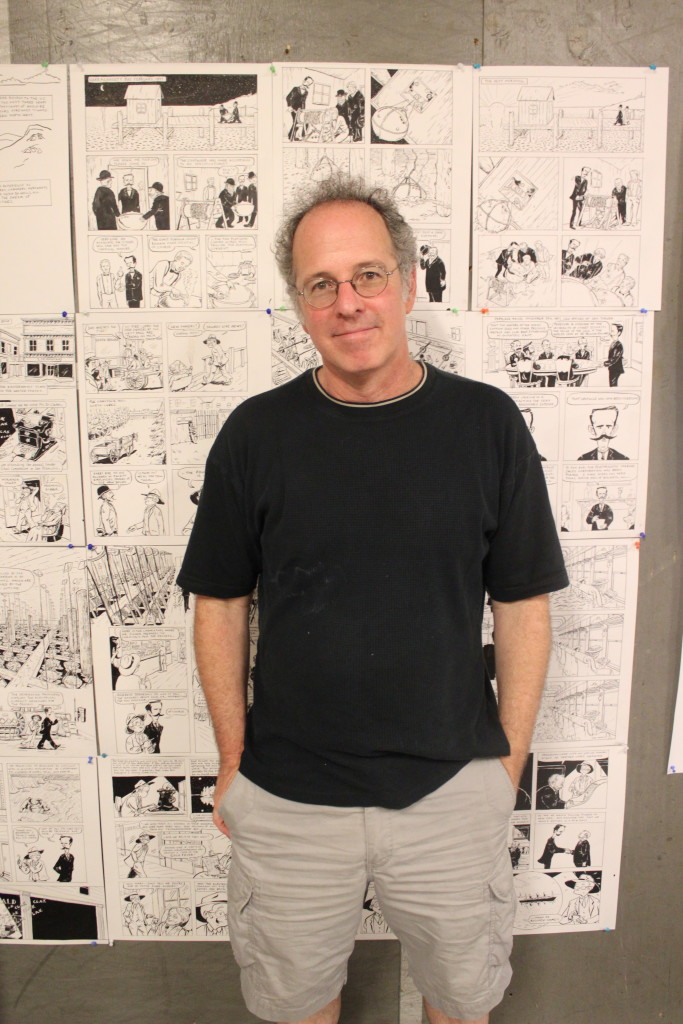 On Sunday July 26, the Boston Comics Workspace hosted its second Creator Talk with local comics maven Dan Mazur, an acclaimed author, cartoonist, and comics scholar known locally for his many contributions to the Boston comics scene from his work as Ninth Art Press, publishing with BCR, and co-directing the Massachusetts Independent Comics Expo.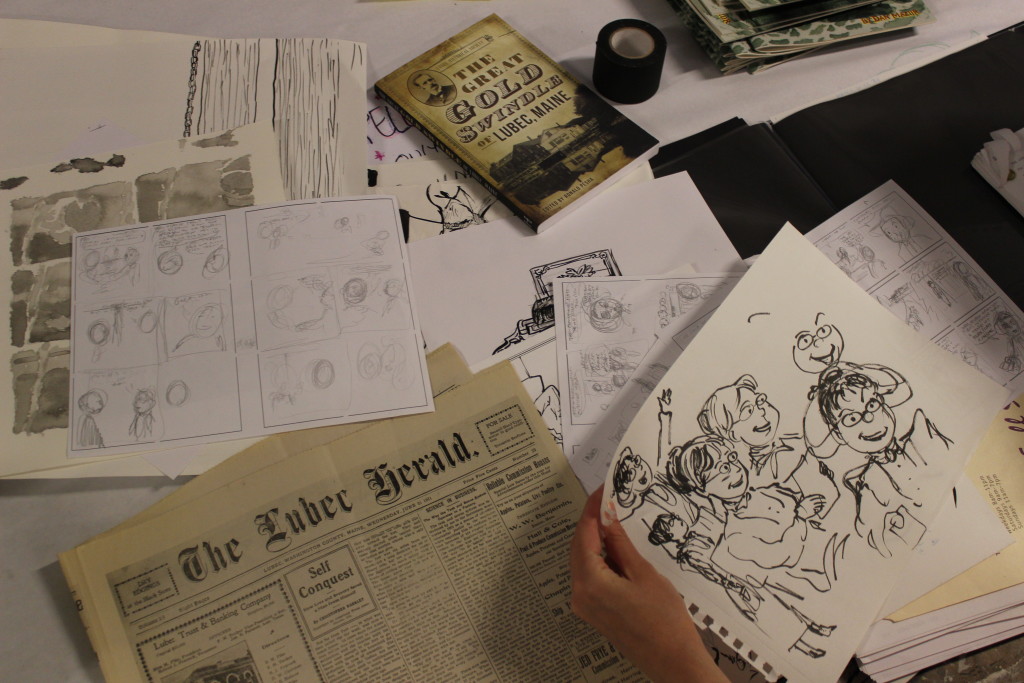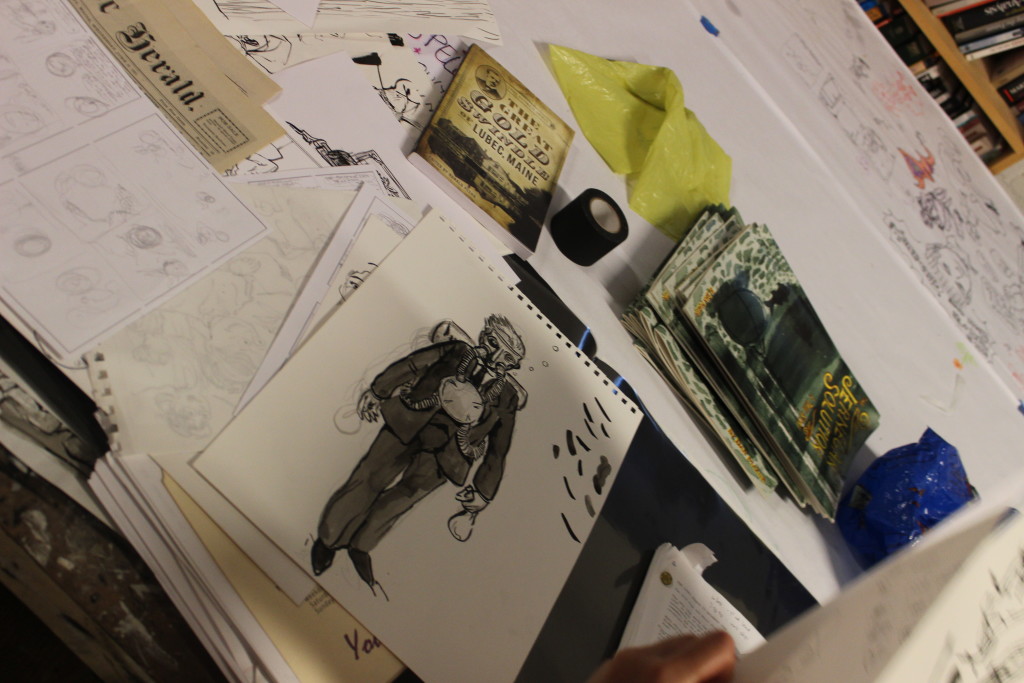 Mazur provided an extremely thorough presentation on his most recent work "The Jernegan Solution" to a well-attended and rapt audience. He covered how he came up with the idea for the piece as well as its evolution and the process of revision and expansion. He discussed his visit to Lubec, Maine, the setting of the story (and also the easternmost point in the United States), and the process of historical research. Mazur also covered character development in terms of look and attitude and went into his artistic process. The audience was allowed to peruse his thumbnails and roughs as well as view the finished work in its entirety. It was an extremely informative and inspiring afternoon!