John Carvajal Comic Art Show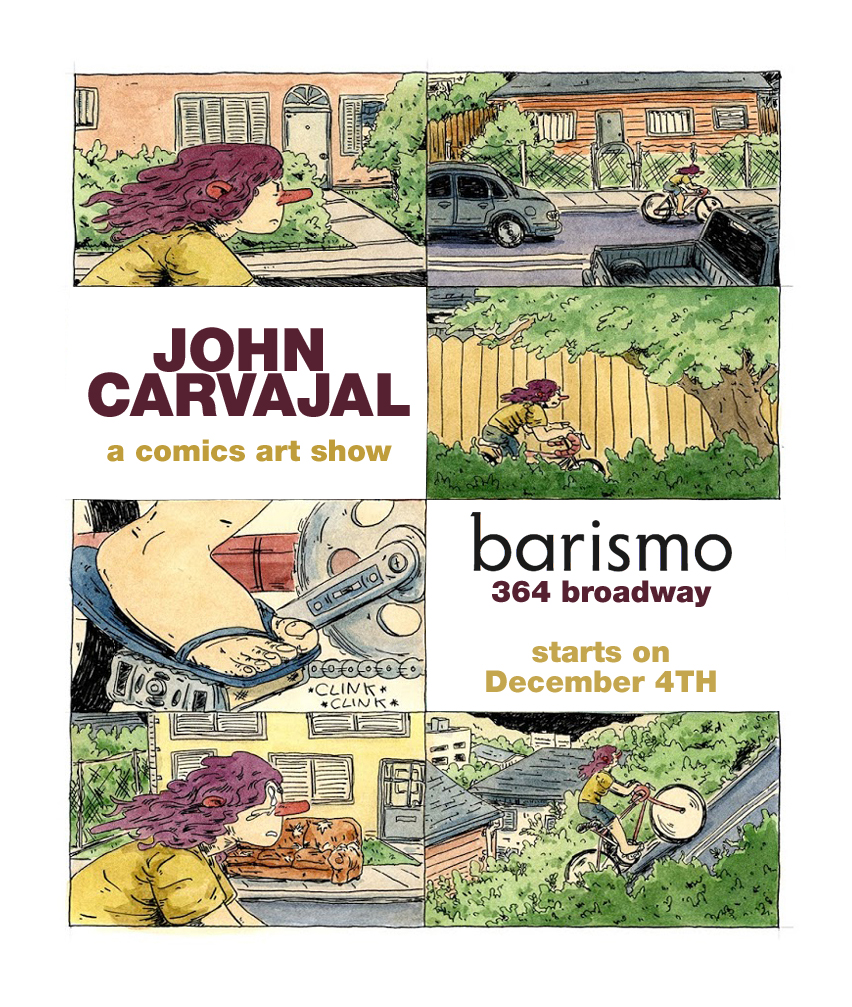 The last comic-art centered Dwelltime (now Barismo) is going up today, featuring the amazing art of John Carvajal. (http://jacarvajal.com/). Featuring 7 amazing watercolor comic pages and 1 water-colored cover. You can stop by admire the original art on the walls are purchase John's full color comics while enjoying some locally roasted, responsibility sourced tasty tasty coffee. We will be announcing a reception at some time in the next two months so check back soon. 
This show will be up till the beginning of February 2016.
About the Artist
John Carvajal is a cartoonist, illustrator, and painter. His work has been published in multiple anthologies including Maple Key Vol. 2, Strangelet Vol 1.1, and a collaboration with Aaron Humphreys in Compositional Studies Vol. 43.1. Aside from his illustrations and paintings, he is currently working on his first long form graphic story.
Comics Available for Sale!
• Sunshine State
• de aqui alla
• Dust
More about John Carvajal's comics at
http://jacarvajal.com/
About Barismo:
We're located in the historic F.B. Hubley Auction Gallery building at 364 Broadway. Originally a small grocer, Hubley opened as an auction gallery in the 1940's and operated until 2008. We signed a lease and began working on the space in June 2011. Working with our developer, we were able to save the tin ceiling and maple floors, and restore the facade to its original historic condition.