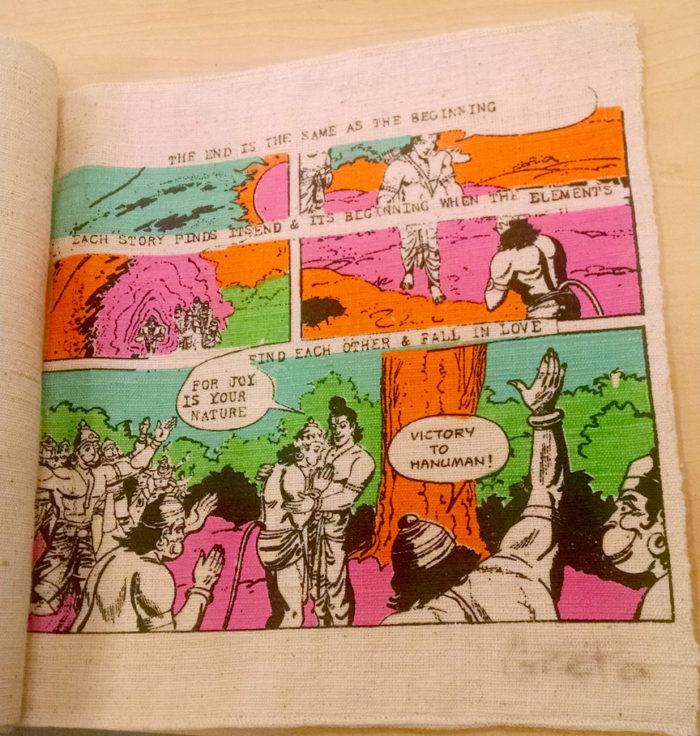 We had a new face at BCR this past Thursday evening, presenting one of the most unusual (and beautiful) projects that has appeared at a meeting.  Aaron Sinift, newly arrived in the Boston area, brought in 2 examples of the books he's been commissioning and assembling for the past 15 years, and they are unlike any book we've ever seen before: screen-printed by crafts-people in India, on cloth bags known as jhola.  They feature artwork by Indian artists and cartoonists, as well as by Western artists (a page by Julie Doucet, and one by Yoko Ono!).
The limited edition books are sold to institutions and collectors, with profits going to Doctors Without Borders.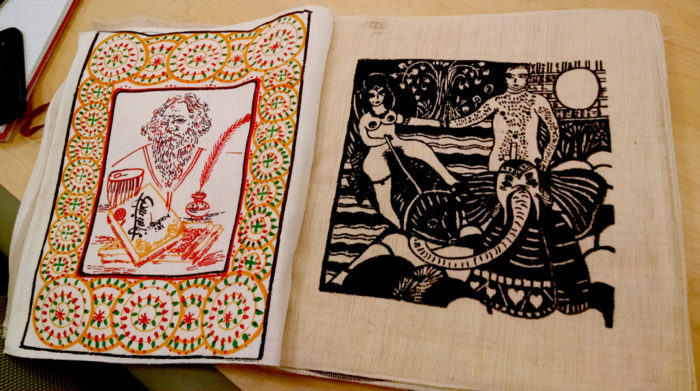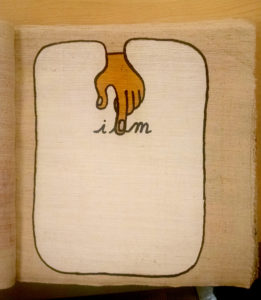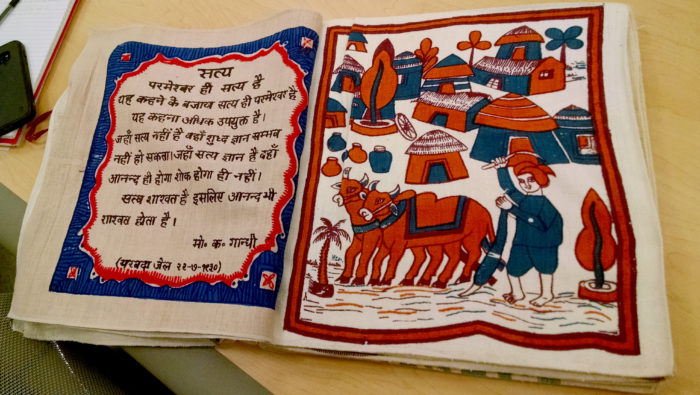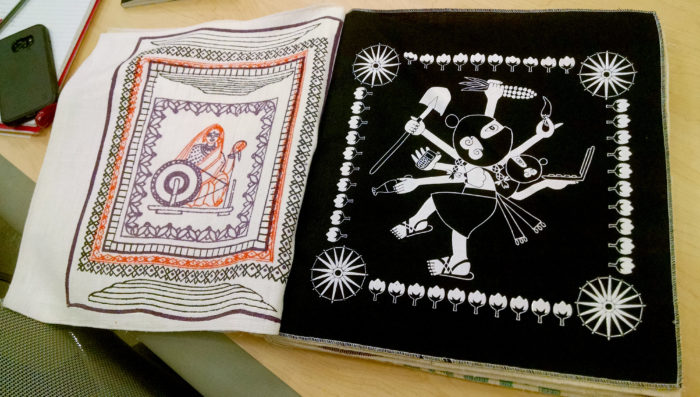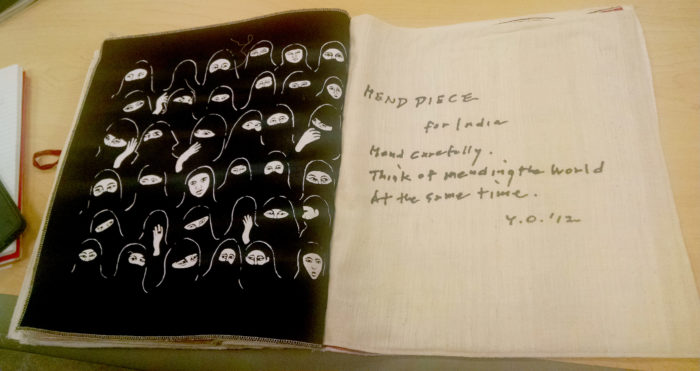 To learn more about this work, please visit http://5yearplan.org/.  But here is a snippet from the website about the project:
The project brings together artists, scholars, artisans, poets and thinkers to honor sustainable modes of production.  The combined work of all 5 Year Plan participants unites against disposable mass market culture and toward traditional craftsmanship, supporting artisans and artists who have largely been left behind by the global economy. 
You never know what you might discover at a BCR Meeting!